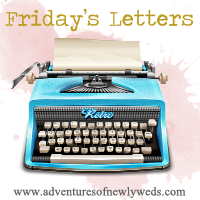 Self
as your boss, I demand that you take tomorrow off! Put dinner in the crock pot and spend the rest of the day in your pajamas. BUT you must also do laundry because your family is running out of clean underwear & they look at you crazy when you tell them to just wear them inside out! And maybe put your running shoes on for awhile, the mudrun is in 15 days & it's going to kick your butt.
Husband
I love you!
Trey
prayers were answered when I found out your tumor numbers are NORMAL! I have no doubt that we will hear the words cancer free.
Erin Condren
I love my Life Planner and can't wait to order more from my wishlist.
Kaley
you have been in my thoughts for days, I know what your going through & how hard it is! I'm here when&if you need me.
C
STOP GROWING PLEASE!!! Where did my little girl go???
Weather
please keep raining today & all day tomorrow so I have a reason to feel so lazy =)